Editing Memory - Ein Erzählversuch zwischen Berlin und Iran (A Narrative Attempt between Berlin and Iran)

6 carpet plans, 2019, ink on paper, each 26 cm x 41 cm.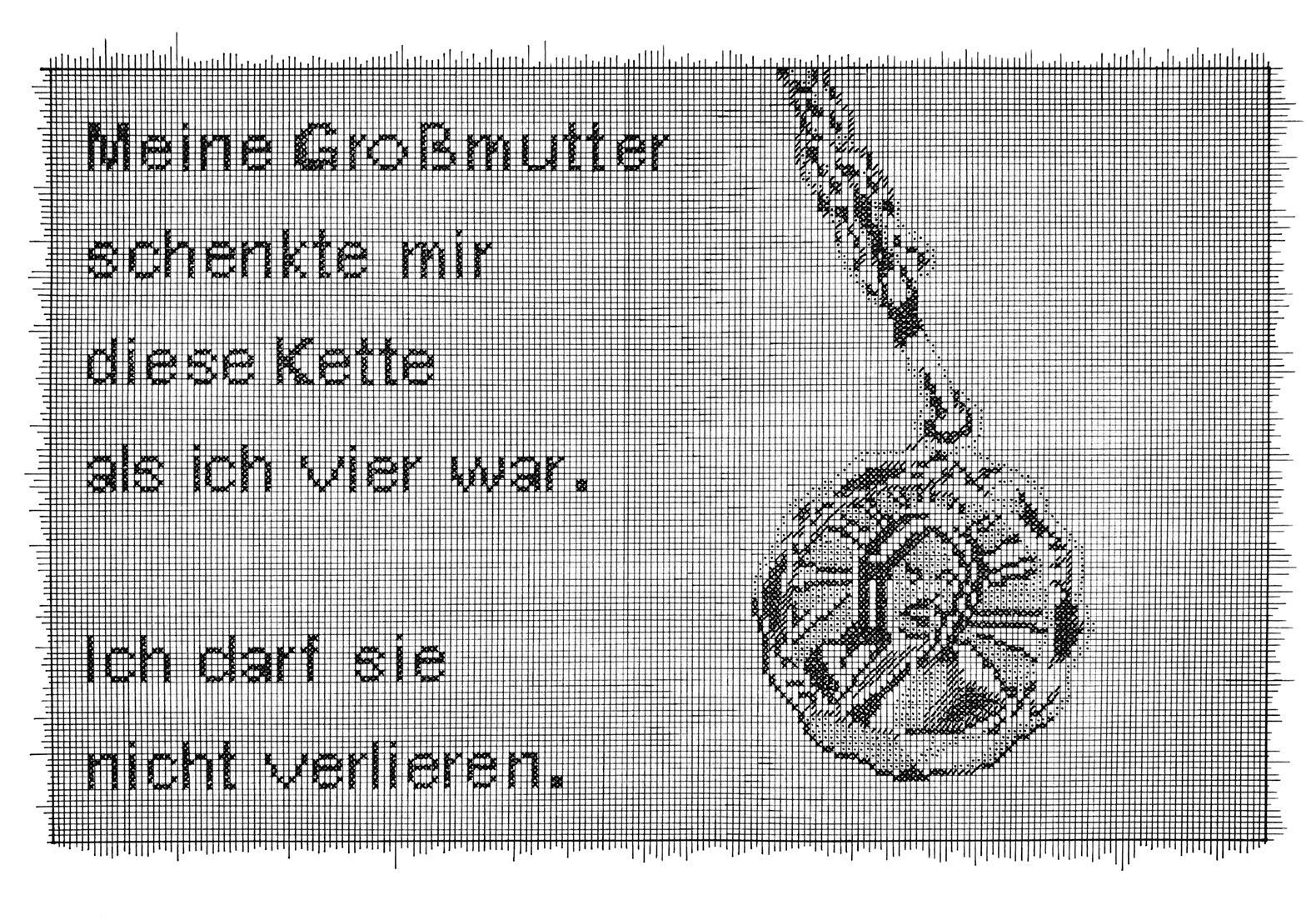 Katja Felle
Supervisor / Betreuer*in: Jörg Heiser

Based on interviews made with members of the Iranian diaspora in Berlin, a set of plans for small-format Persian carpets has been created. The motifs are based on the storytelling of these people and display the transformation of their traditions through dislocation and time, the political, social and historical contexts and are marked by the amalgamation of eastern and western cultures. The work deals with the collective memory of a particular social group expressed through the collective act of creation, its iconography and its handcraft techniques. Created plans serve as a draft for making carpets in Iran. The work presents the carpet as a medium that holds signs and communicates memory. It questions the actuality of craft-technique in a time of rapid transmission of messages and data. What is possible and impossible on the journey of a piece that holds information? What are the limitations of transporting cultural production and how is it affected by censorship? What are the barriers and obstacles on the way to realization of the carpets in Iran? New information that enter the message become informative themselves - they carry new interpretations and aesthetic moments.
Katja Felle (born in 1988, Slovenia) works as a visual artist and art-mediator. In 2015, she completed studies of painting at the Academy of Fine Arts and Design in Ljubljana. She completed master studies (MA) at the Universität der Künste Berlin in 2020. Apart from painting she creates art projects connecting social groups within intergenerational and international workshops through co-creating artworks. She presented her artworks and projects in solo and selective group exhibitions.