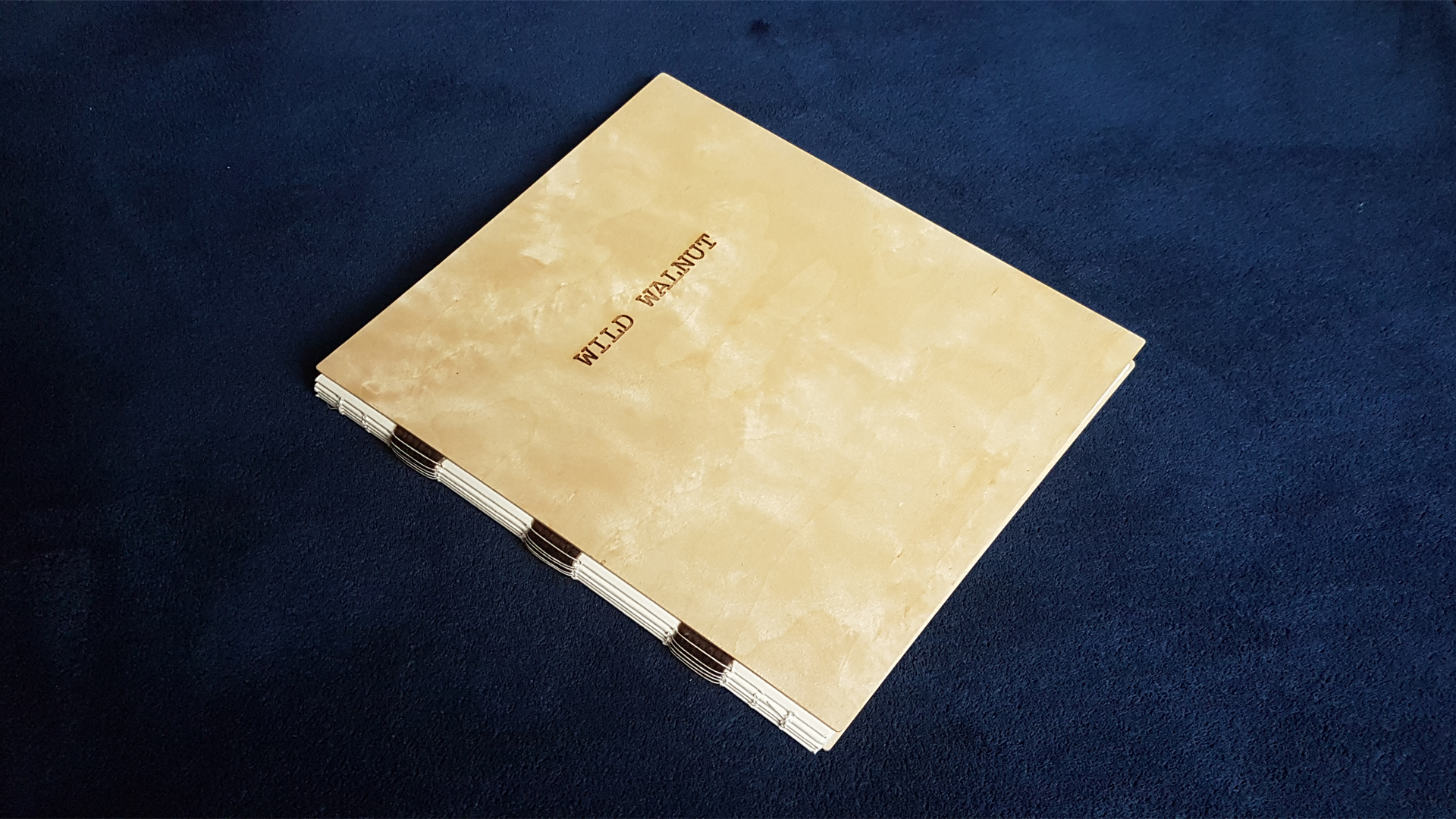 Wild Walnut: My Female Ancestors

Field research and script for an experimental film
2022, Multimedia installation:
Artist´s book, 27 x 24 x 3 cm; 2022,
Video archive (film location scouting), 00:14:14, loop;
Ailanthus altissima plant;
grandmother´s clothing pieces;
objects from the Dalmatian Hinterland (variable sizes).

"Wild Walnut" artistic project has been realised in production with Kino klub Split and in cooperation with Ethnographic Museum Split and Ethno Eco Village Škopljanci.

Ivana Papić
Supervisor / Betreuer*in: Kristina Leko

"Wild Walnut" is a future, short experimental film with a fairy tale character. Triggered by the smell of the wild walnut branch (Lat. Ailanthus altissima) the protagonist* had picked up in her street, through five chapters, we follow her emotional journey from Berlin to the village of her late grandmother of Prgomet (Dalmatian Hinterland, Croatia) and back. In a young woman´s daydreaming sequences, her memories and dreams intertwine as fictional characters (wild walnut and the pond) tell her stories about the lives and traditions of her woman ancestors. "Wilde Walnuss" ist ein zukünftiger, kurzer Experimentalfilm mit märchenhaftem Charakter. Ausgelöst durch den Geruch des wilden Walnusszweiges (lat. Ailanthus altissima), den die Protagonistin* auf ihrer Straße aufgelesen hatte, folgen wir in fünf Kapiteln ihrer emotionalen Reise von Berlin in das Dorf ihrer verstorbenen Großmutter in Prgomet (dalmatinisches Hinterland, Kroatien) und zurück. In den Tagtraumsequenzen einer jungen Frau verflechten sich ihre Erinnerungen und Träume, während fiktive Figuren (die wilde Walnuss und der Teich) ihr Geschichten über das Leben und die Traditionen ihrer weiblichen Vorfahren erzählen.

Ivana Papić, born in Split in 1987, studied at the Art Academy of the University of Split (MA) and at the Berlin University of the Arts (MA). In her participatory artistic practice, she uses photos, videos, interviews and objects, which she then assembles in collage form into multi-layered installations designed to encourage the viewers to interact and move. The stories deal with the themes of identity, emigration, belonging, and memory.

@ivana__papic
www.ivanapapic.com